My Home Library Big Awesome Book Sort
Barbara Bush Houston Literacy Foundation
December 7, 2018
Houston, TX 77020
During this event, volunteers will sort and bag over 30,000 books selected by children in nineteen Houston area schools through the Foundations' My Home Library initiative.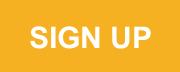 Volunteer at the Book Warehouse
Friends of Houston Public Library
Ongoing
Houston, TX 77040
Support your local library by volunteering with the Friends of the Houston Public Library at the Book Warehouse! No prior training or experience is needed; guidance will be provided at the Book Warehouse. Volunteer duties include scanning donated books, sorting and moving books, and listing books on Amazon. There are several days to volunteer for this summer. The Book Warehouse welcomes all volunteers ages 13 and up.

Mentor / Reader - Spring Branch Area
The Kid's Reading Room
Ongoing
Spring Branch Area
This volunteer opportunity is for FIRST-TIME Kid's Reading Room volunteers who are interested in reading with our students in underprivileged Spring Branch apartment communities.

Read Houston Read
Houston ISD
Individually Scheduled
Houston, TX
Read Houston Read is a program designed to support Houston ISD's Literacy By 3 movement, which aims to have every child reading on grade level by the end of third grade. This is part of a community-wide effort to reduce the cycle of low literacy in Houston. HISD currently partners with over 50 elementary schools in their district and each campus needs approximately 5 volunteers for each shift. The dates and times vary per campus. Help make an impact in a child's life by signing up to be a mentor for Read Houston Read! To sign-up for a shift, click the button below.

Readers
Reading Aces
Ongoing
Austin, TX